Anti Dieting
---
---
---
---
---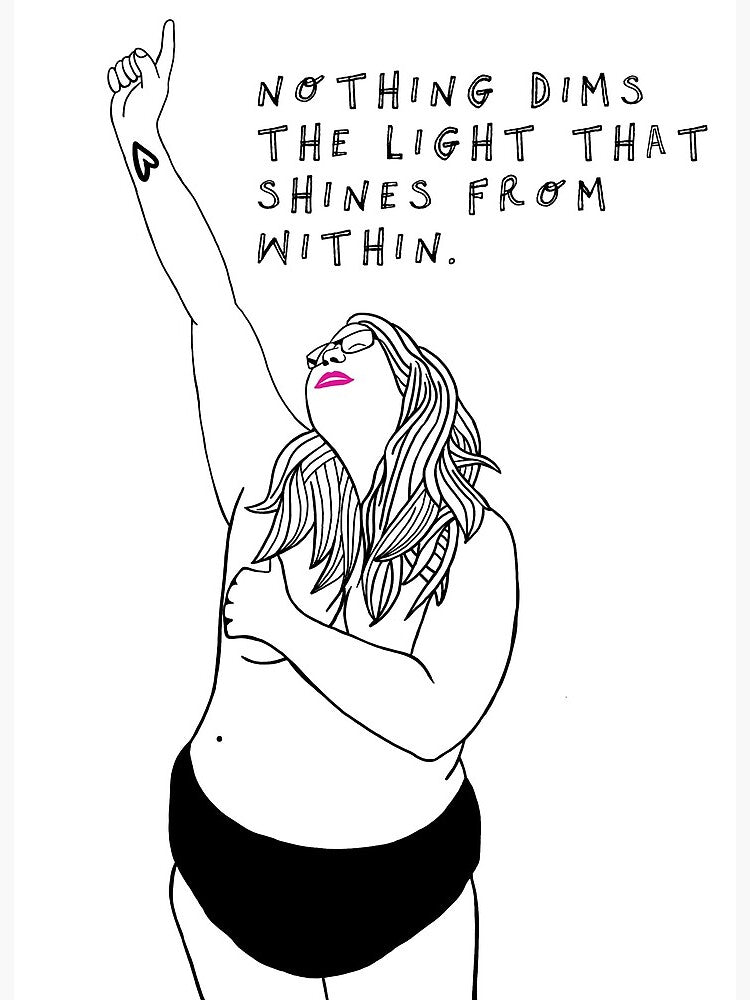 It is not your fault for feeling lost, uncertain or lousy about your body, we live in a highly toxic world where we're hated for no reason, we're broken down to be compliant, randomly victimised out of the blue, evil is around the corner, people are manipulative and horrifyingly unsafe, some don't have basic decency and respect for others, we live in an asylum and the only way to survive is to completely stop buying in. 
It is not your fault if you have self loathing or self hatred, it is not your fault, you're conditioned daily to stay down, feel lousy and accept that this is a woman's fate, I say hell to the no, we deserve better! 
We do need to work together, to not condone or enable these things to happen, to not shame women when it does, tell her we understand when she's pushed to a corner. That her being victimised isn't her fault, she doesn't have to dress this way or that to stay safe, it's total bullocks, men are capable of controlling themselves, they're not animals, they can do it, they rather not if even the leeway, that is entitlement, it's not they can't, they don't want to do it. 
Tell her that it isn't her duty to pander to the male gaze, it isn't her responsibility for someone else's inability to respect others, it isn't her duty to police herself or another woman either, support her choices first then discourse later, she needs your comfort more than your judgement. 
Read more →
---
---
---